I regularly take orders for bespoke illustrations - or, as they have become known, 'eggs', as gifts for landmark occasions - weddings, birthdays, anniversaries, or whatever occasion you want!
If you are interested in commissioning a bespoke illustration, get in touch at hello@liviwhit.com.  
Please allow as much time as possible between getting in touch and the date you would need the image by. The shorter the deadline, the higher the likelihood that I may be tied up on other jobs.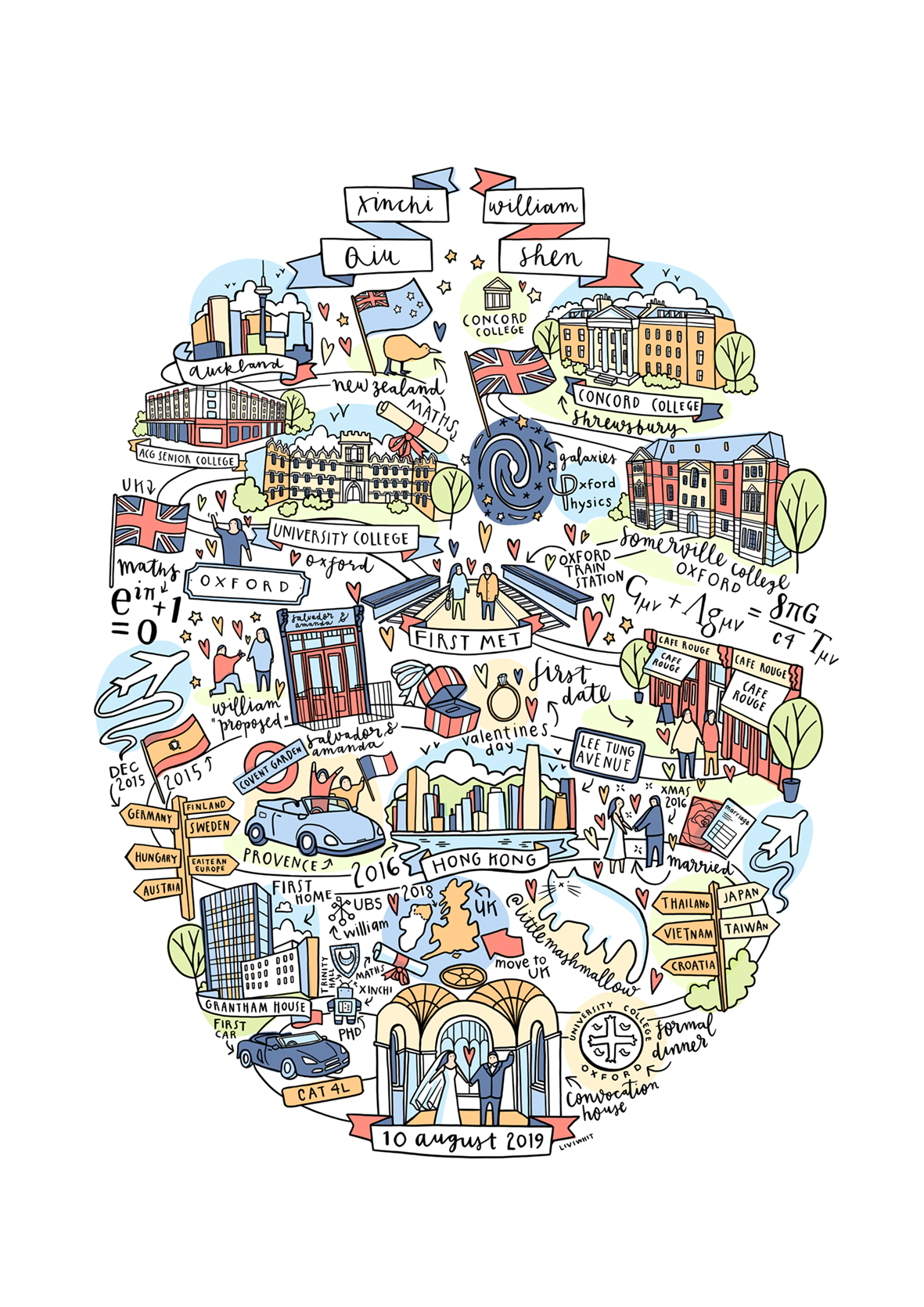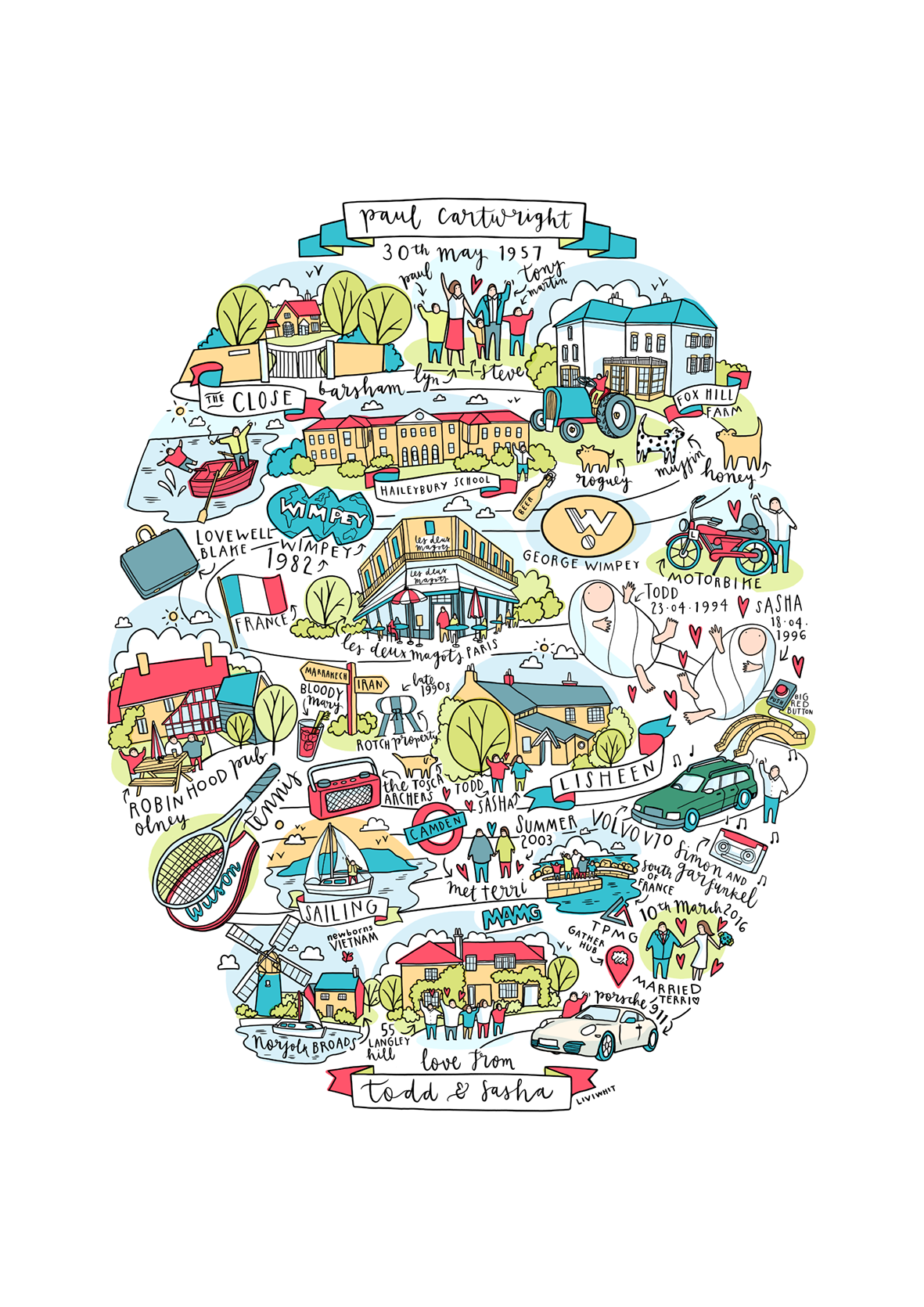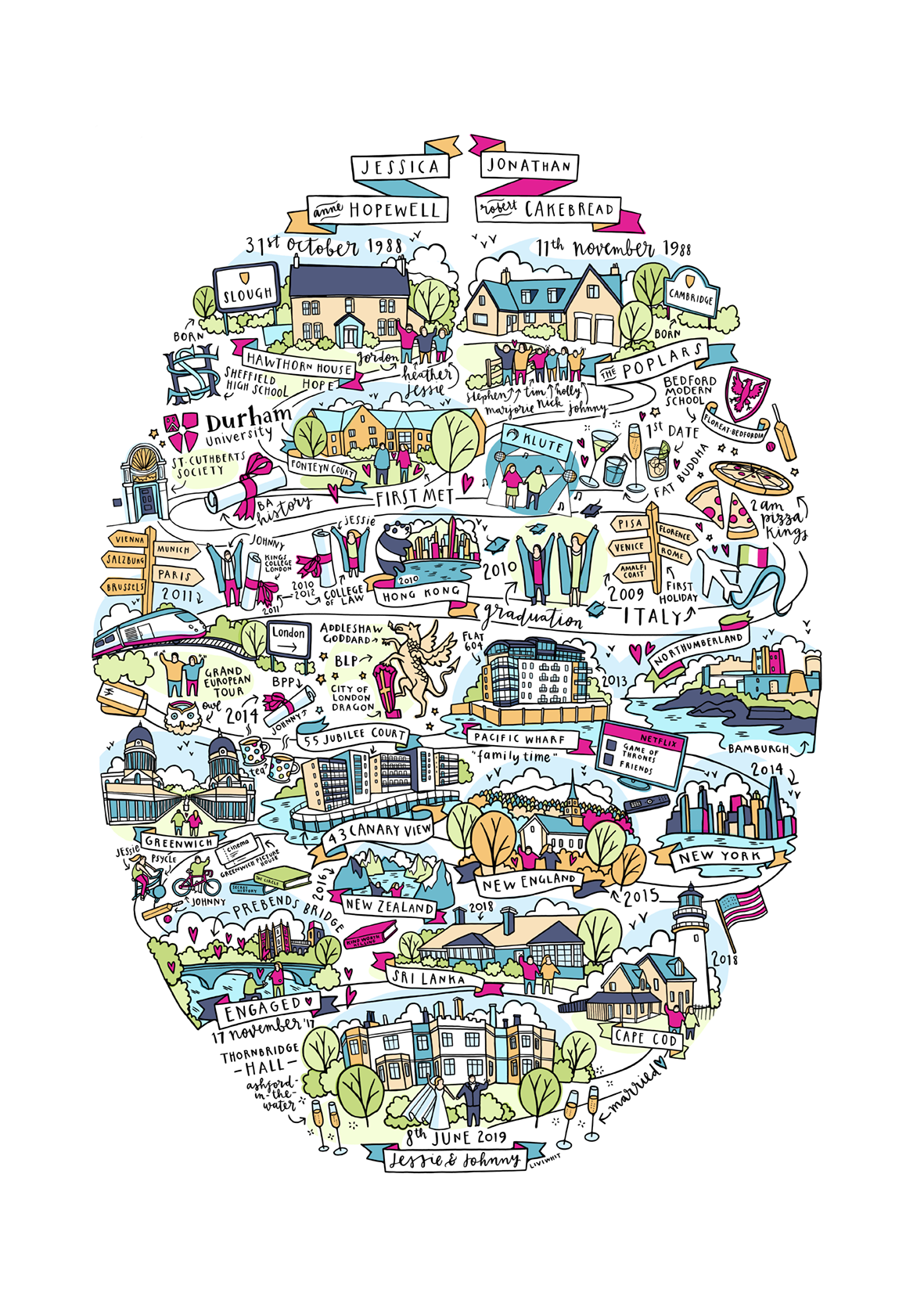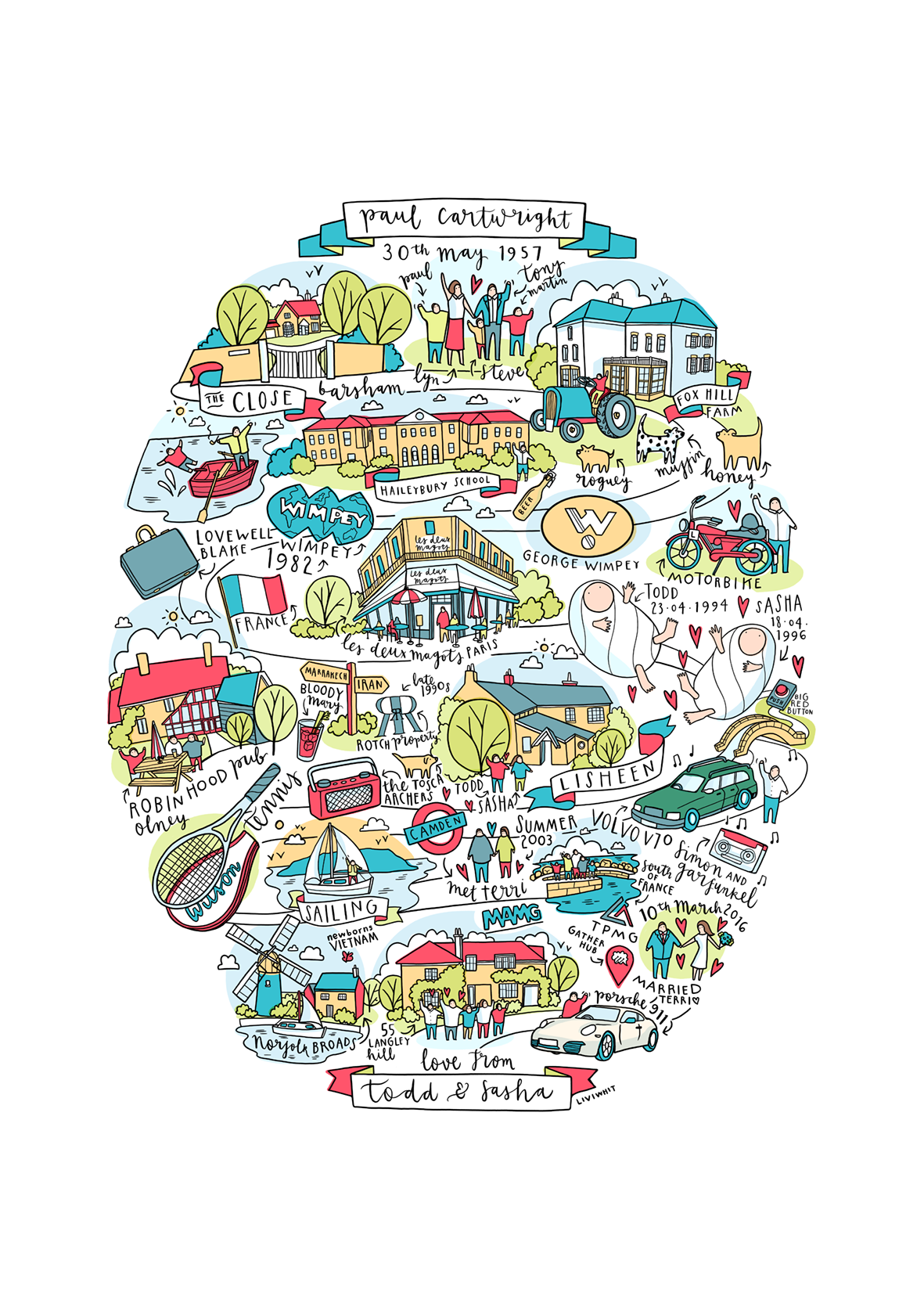 Please be aware these are one-off designs, each piece is drawn from scratch and completely unique, therefore command a higher fee than an open edition image. 
+ £55 optional mounted and framed
+ £80 optional mounted and framed
+ £110 optional mounted and framed
+ £170 optional mounted and framed
Each price includes a physical print and delivery (within the UK) of the finished illustration.  The illustration is printed by a professional, Fine Art Trade Guild-accredited fine art printers, who specialise in gallery quality giclee printing. Your illustration will be printed onto 308gsm Hahnemuhle Photorag; a heavy duty matt paper made of 100% cotton rag with a subtle fibrous finish.
Mounting and framing is optional - please feel free to get you piece framed yourself if you would prefer.
 Frames are black, white or silver profile 22mm depth (rebate 18mm) with glass window (perspex also available) and 30mm white mount.  Please specify which options you would prefer when you get in touch.

I have produced nearly a hundred eggs since the first one was laid back in 2014.
Below are just a selection (a dozen, actually)